Welcome to Central Coast Physical Therapy
Physical Therapist owned and operated since 1995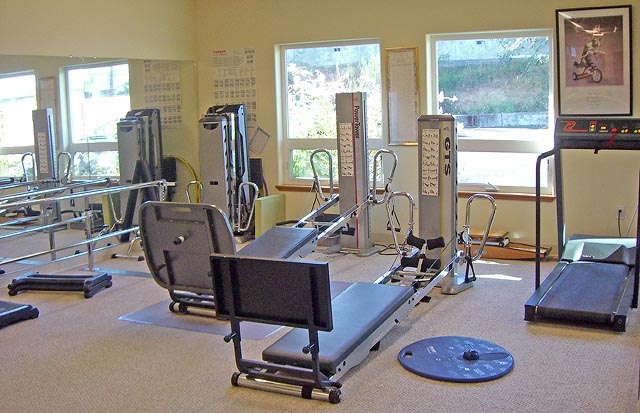 Our Mission: We are committed to providing individualized care that champions our clients in their process toward greater independence and quality of life.
Our approach to rehabilitation is to treat the person as a whole, with compassion, respect and with the ethics and expertise we would seek for ourselves and our families.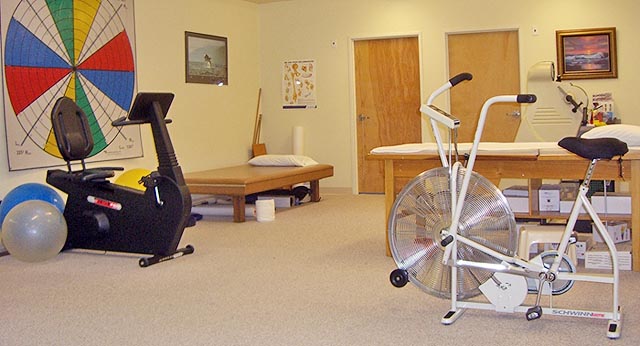 What is Physical Therapy?
Physical Therapy promotes prevention, diagnosis and treatment of movement dysfunction to enhance health and function.
Therapeutic exercise and functional training are the cornerstones of Physical Therapist treatment.
.



Physical Therapy brings motion to life! A physical therapist can help you achieve and maintain mobility and quality of life without surgery or prescription medication.
With extensive education and clinical expertise, physical therapists help you move forward so you can do the things you love to do.
Our services include aquatic therapy and Karen Smith is credentialed in the McKenzie method of diagnosis and treatment of the spine and extremities.
The McKenzie method is based on three steps:
1. The evaluation is a logical step-by-step process to evaluate the patient's problem quickly.
2. Treatment prescribes a series of individual exercises with emphasis on self-treatment.
3. Patients gain a hands-on-knowledge on how to minimize the risk of reoccurrence and to rapidly deal with reoccurrence if it occurs.

Physical Therapy can be used to treat the following conditions:
Neck
Sprains * Headaches * Disc problems * Nerve problems * Arthritis * Joint problems * TMJ disorders * Postural dysfunction * Whiplash * Post surgical * Thoracic outlet syndrome
Shoulder
Sprains * Rotator cuff * Sprain/tear * Muscle imbalance * Shoulder dislocation * Shoulder separation * Tendonitis * SLAP lesion * Labral tear * Bursitis * Arthritis * Frozen shoulder * Post surgical
Elbow
Tennis elbow * Golfers elbow * Fracture * Tendonitis * Sprains * Nerve injury * Arthritis * Dislocation
Hand/Wrist
Sprains * Fractures * Arthritis * Tendonitis * Carpal Tunnel Syndrome * Nerve problems * Ganglion cysts * Tendon ruptures * Dislocations
Low Back
Sprains * Disc Disorders * Degenerative conditions * Post surgical * Muscle imbalance * Arthritis * Stenosis * Joint pain * Nerve problems * Sacral Iliac dysfunctions * Piriformis * Syndrome
Mid Back
Sprains * Thoracic joint dysfunction * Shoulder blade pain * Muscle imbalance * Posture dysfunction * Herniated disc * Rib dysfunction * Incorrect breathing patterns
Hip
Sprains * Tendonitis * Bursitis * Arthritis * Labral tears * Total hip replacement * Muscle imbalance * IT band syndrome * Piriformis syndrome * Degenerative changes
Knee
Sprains * Ligament tears * Degenerative joint changes * Arthritis * Meniscus damage * Fractures * Arthroscopies * Knee replacements * Patella dysfunction * Chondromalacia * Tendonitis
Ankle/Foot
Sprains * Fractures * Heel pain * Heel spurs * Plantar fasciitis * Achilles tendonitis * Balance disorders * Arthritis * Structural dysfunction * Orthotics fitting * Running injuries * Neuromos * Metatarsalgia